Licensing reforms
Date: 10/06/2023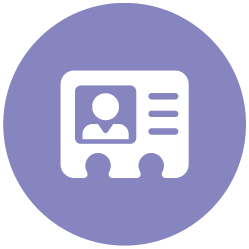 Create a stronger building and construction industry by enhancing the skills of licensees through support and greater professional development.
Queensland has a maze of more than 200 licence types which can be difficult to understand and negotiate.
By streamlining the licence structure and ensuring licences align with modern qualifications, we will help maintain a high standard of professionalism and protect consumers too.
This is one of the reasons we have introduced new professional expectations for mechanical services and why we continue to look at other parts of the industry that may need to be accredited.
To support these reforms, the QBCC has been empowered to take meaningful action against non-compliance.
These tougher new arrangements provide a fairer, stable playing field for the industry and further protect the community from the effects of poor building work.
Action items
Create new laws to protect consumers and workers by providing tougher penalties for individuals who perform unlicensed contractor building work.
Strengthen QBCC investigator powers to provide fairness, consistency and certainty for all trades and licensees.
Enhance skills and increase professional standards by strengthening the regulatory framework for house energy assessors and mechanical services, which includes medical gas, air conditioning and refrigeration and plumbing.
Establish a Building and Tradie Assistance Register and Building Certifier Register.
Investigate other reforms with industry, including:

regulation of off-site construction of prefabricated homes
rationalising the fire protection licensing framework.

Provide a modern simple method to submit QBCC Notifiable Work forms (Form 4/4A) through the online customer portal, myQBCC.
Make it easier for local licensees to work on Queensland Government projects by eliminating the need for pre-qualification on projects under $1 million.
Conduct a Regulatory Impact Statement on the potential introduction of continuing professional development.
Last updated:

29 November 2019