Continuing support with community collaboration
Date: 03/06/2023
Queensland not-for-profit organisation, Access Community Services Limited, used digital technology and collaboration to continue to support their vulnerable clients and keep the community safe during COVID-19.
Access Community Services Limited is a supporter of the Buy Queensland approach, through their commitment to supporting the community and providing local employment opportunities.
Providing support for migrants, refugees and other people in need, Access Community Services Limited delivers its services right across Queensland with a focus in the South East, including Logan City, Ipswich City and the Gold Coast.
Their services include settlement, employment and training services, as well as youth support services, and social enterprise opportunities.
Although the health services team remained 'on-the-ground' for those who needed mental health care support, other teams needed to look to other ways to continue to support their clients with offices shut during the COVID-19 pandemic.
Access Community Services Limited worked in collaboration with other community organisations and community leaders to identify key issues and provide targeted solutions. This included the need to stay informed of ongoing COVID-19 issues, especially around policy, health, travel, support and wellbeing.
A strong focus on digital technology allowed them to support clients from both the CALD (culturally and linguistically diverse) and disability backgrounds throughout the crisis. They worked with other community organisations to provide technology devices, practical advice and instructions to help people use online platforms including Facebook, WhatsApp and viewing podcasts.
CEO, Gail Ker says, "We are building stronger relationships and enriched engagement. This experience has changed the way that we work with each other and highlighted the need for us to work across teams to solve problems collectively."
Access Community Services Limited created videos in different languages about the COVID-19 pandemic to be shared among multicultural communities. These supported Queensland Health resources which were produced in more than 35 languages, to support multicultural communities during the pandemic.
Case workers developed Facebook accounts to support their clients, as well as developing online videos to keep community engaged, such as English lessons and a physical activity program.
The team remained dedicated to their purpose throughout the challenging experience, supporting their clients, who are some of the most vulnerable people in the community.
Gail says, "Our team's passion for their work drove innovation and creativity. We are in this together and I am very proud that we're continuing to respond and contribute positively to our communities during these challenging times."
More information
Find out more about the Buy Queensland approach, ensuring Queenslanders benefit from the government's procurement investment.
Submit a shout-out for a supplier to the Queensland Government.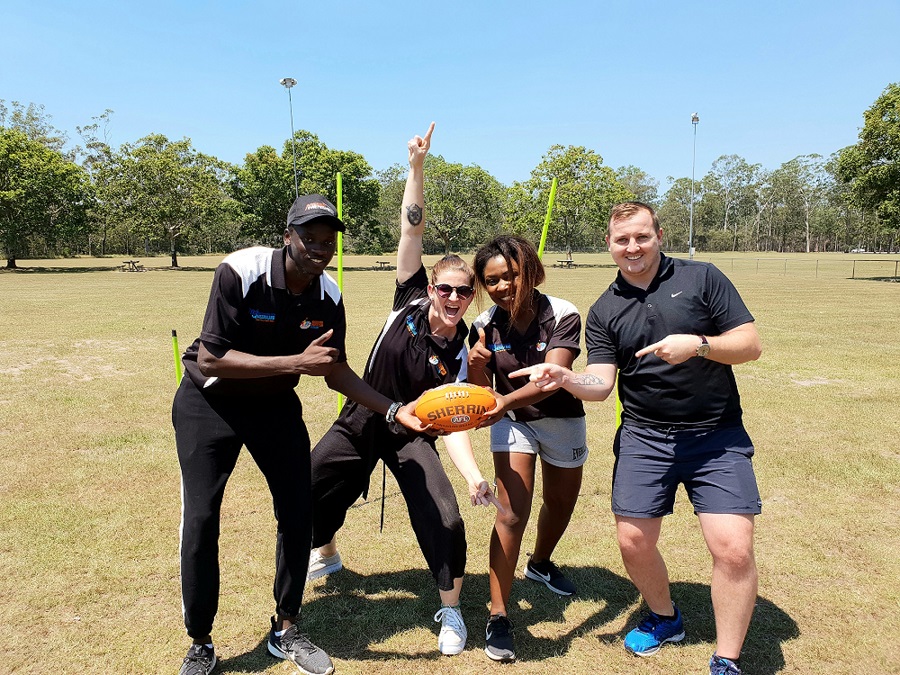 Last updated:

29 September 2020