Darling Downs
Date: 10/06/2023
The Darling Downs region is world renowned for its rich agricultural properties and strong primary industries. Regional centres include Warwick and Dalby, and west to Roma.
Alongside agriculture, the Darling Downs is also home to large gas resources, and increasingly, renewable energy potential in the form of wind and solar.
A key part of the energy transformation for the region, is to ensure energy projects support existing industries and communities, and generate greater employment opportunities.
Future renewable energy projects will involve stringent environmental considerations, taking into consideration its rich natural resources.
There are also significant opportunities for local businesses to benefit from an increase in renewable energy.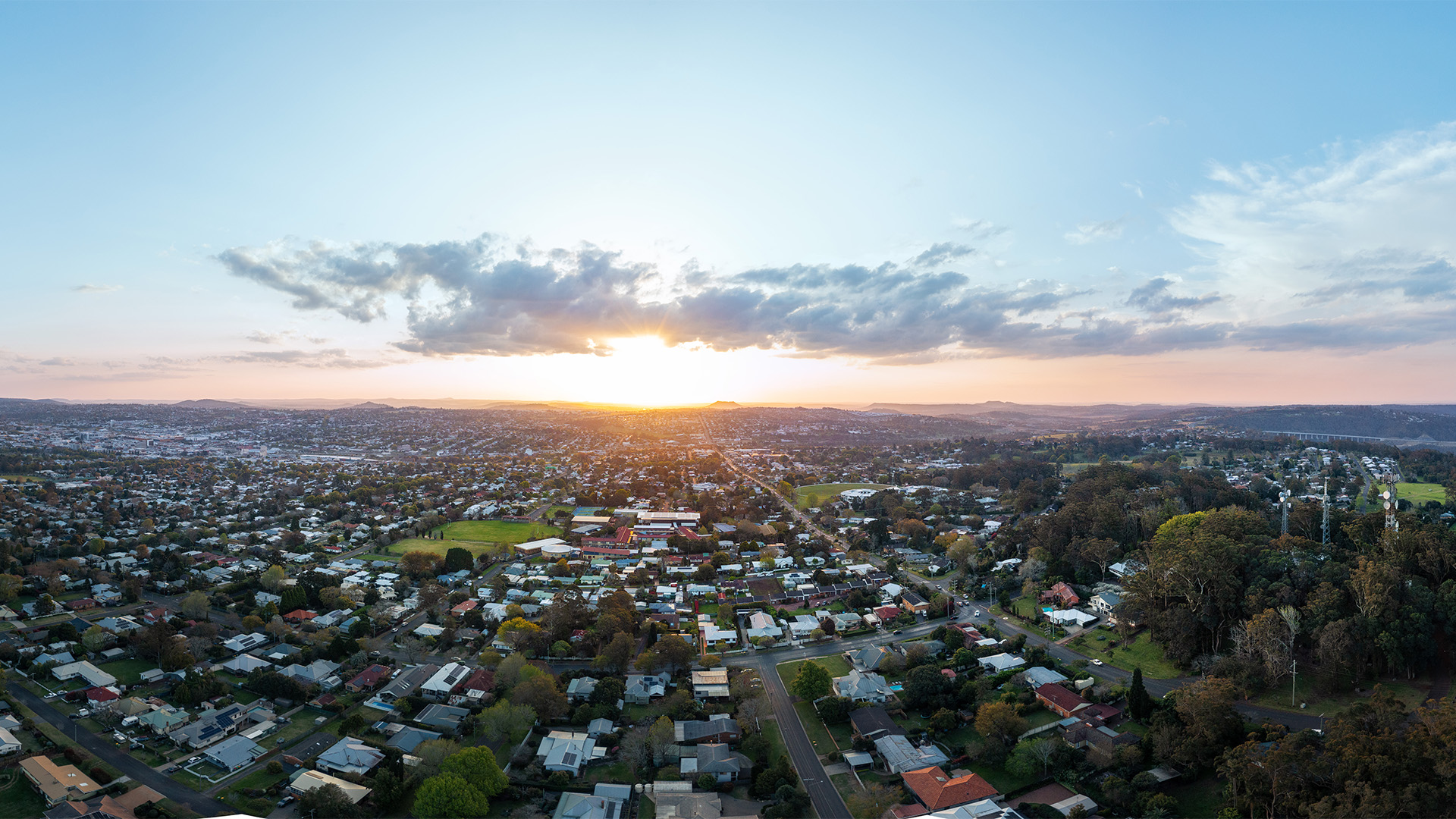 Workforce strengths
The Darling Downs region has a large skilled workforce, with tertiary education providers offering a range of vocational opportunities.
The energy transformation provides an opportunity to create further education and employment pathways, tailoring skills to meet the demand for new renewable energy projects.
Alongside existing skills, new qualifications in electrotechnology, electricity generation and transmission will be critical over the coming decades.
Other key skills include:
ensuring best-practice environmental and community outcomes from renewable projects
assembling and installing distributed energy resources (like rooftop solar and batteries) and smart grid systems
producing hydrogen through electrolysis
boosting agricultural output with the potential of new biofuels products.
Investment in the region
The Darling Downs region has high quality wind and solar resources. Since 2015, more than $1.2 billion has been invested in 600 megawatts (MW) of large-scale renewable energy projects, creating an estimated 600 jobs.
In the long-term, the region has close to 2.2 gigawatts (GW) of committed renewable energy projects in the pipeline. This represents more than $3.8 billion of investment and is expected to create more than 2,000 jobs. Additional investment in electricity infrastructure is estimated to reach $9.9 billion by 2040.
As part of the Queensland Energy and Job Plan, we are targeting a further 11 GW of renewable energy in the Southern Queensland Renewable Energy Zone (QREZ) region.
We are supporting new wind farms for the Southern QREZ as part of the Queensland Renewable Energy and Hydrogen Jobs Fund (including the 252 MW Wambo Wind Farm). These major projects will provide many economic benefits for the Darling Downs and neighbouring regions. Browse the full range of benefits.
Capturing economic opportunities for Darling Downs
The Darling Downs region has some of the most significant renewable energy projects in the state. Near Warwick, an initial investment will deliver 1,500 MW of new capacity in the Southern QREZ, connecting the 1,026 MW MacIntyre Precinct, which includes the MacIntyre and Karara Wind Farms.
Outside Chinchilla, the 400 MW Western Downs Green Power Hub will complement the region's extensive gas network and emerging hydrogen opportunities.
In addition, CS Energy has partnered with Senex Energy to establish the Kogan Creek Renewable Hydrogen Demonstration Plant at Kogan Creek Power Station. This project includes the colocation of a solar farm, battery, hydrogen electrolyser, hydrogen fuel cell, and a storage and loading facility.
Find out more
Last updated:

21 November 2022