South East Queensland
Date: 23/09/2023
South East Queensland (SEQ) is the state's population and business centre. Consequently, the region has the highest number of electric vehicles, and the largest amount of rooftop solar generation. Given the region's large population, SEQ consumes around 40% of the state's electricity.
As the administrative base for many of the state's energy corporations and private companies, the region will play an important role in training, research, development, and coordination of Queensland's energy future.
The energy transformation, outlined in the Queensland Energy and Jobs Plan, means smarter, better integrated energy networks, greater customer control of energy assets, and new employment opportunities to help decarbonise existing industries.
In 2032, Brisbane will host the Olympic and Paralympic Games, providing a unique opportunity to showcase our state's clean energy credentials to the world.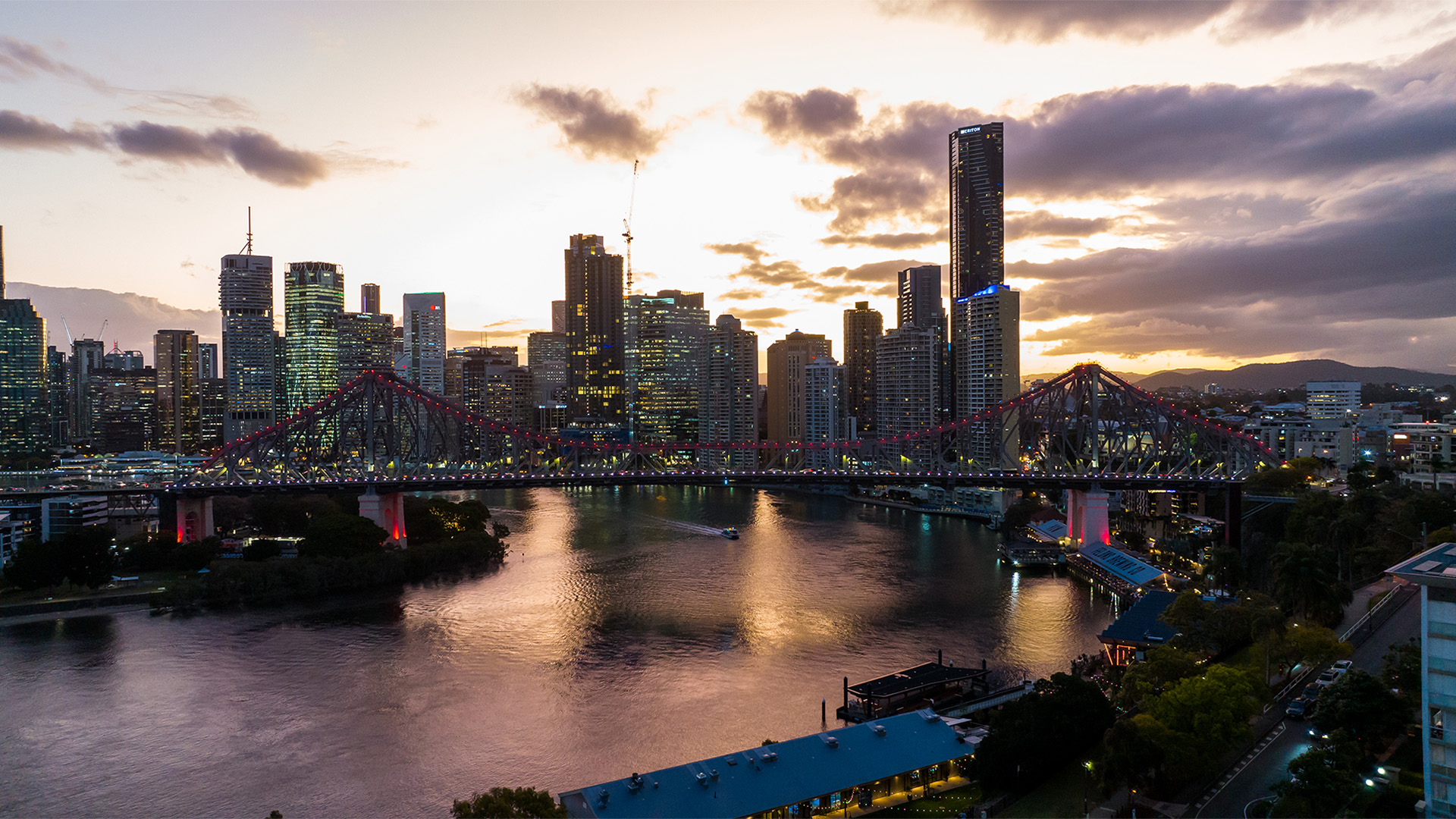 Workforce strengths
SEQ holds great potential for mobilising existing workers and businesses towards a clean energy future. Many of the professional service jobs in the region will remain vital to manage the energy transformation.
New skills will also be necessary, including:
overseeing customer energy resources and smart grids
knowledge of composite materials and their properties
operating and maintaining fuel cells
programming robotics and mechatronics
managing renewable project and manufacturing logistics
ensuring best-practice environmental and community outcomes from renewable and new minerals projects.
Since 2015, close to $500 million has been invested in more than 200 MW of renewable energy projects throughout the region. This investment is estimated to have created close to 500 construction jobs.
Going forward, significant investments are expected in additional storage projects in South East Queensland. In the long-term, additional investment in electricity infrastructure is estimated to reach $1.6 billion by 2040. Browse the full range of benefits for Queensland.
Capturing economic opportunities for SEQ
The uptake of electric vehicles has required rapid investment in charging infrastructure, and the region already has an extensive network.
Guided by the Queensland Energy and Jobs Plan, we will continue to integrate these electric vehicles into the network to support the decarbonisation of transport.
Hydrogen also has the potential to support cleaner transport. We are working with Victoria and New South Wales to develop a renewable hydrogen refuelling network to unlock this potential.
In Toowoomba, a new hydrogen technology cluster is being developed, being led by a partnership between the Queensland Government, Toowoomba Surat Basin Enterprise, and National Energy Resources Australia.
At Kleinton, near Toowoomba, one of five trial network-connected batteries is being installed by Energy Queensland to take advantage of significant solar generation in the area.
At Beenleigh, we have invested $20 million into the Queensland Apprenticeships Centre in renewable hydrogen to support the skills needed to deliver a low carbon future.
The University of the Sunshine Coast currently offers courses tailored to solar energy, with 40% of all homes in the council area equipped with solar panels.
At Nerang on the Gold Coast, a regional manufacturing hub is growing, supporting advanced manufacturing, and providing vocational education in manufacturing, engineering, and food and beverage industries.
For more information on rebates, programs and opportunities in your region, sign up to the mailing list to receive updates direct to your inbox.
Last updated:

28 September 2022