Townsville
Date: 23/09/2023
The Townsville region is one of Queensland's key population centres, which includes Townsville, Charters Towers and Ayr. The region has a rich history in minerals, (particularly the Charters Gold Rush in the late 1800s) and is now predominantly known for its agriculture.
With a rapidly developing renewable energy industry across the state, excitement is growing for the future of the Townsville region. It has potential to play a key role in new economy materials and renewable hydrogen, due to its existing skilled workers, supply chain infrastructure, and port.
As part of the Queensland Energy and Jobs Plan, we are working to ensure this potential translates into employment and improved quality of life for residents in the Townsville region.
This means, securing investment that delivers opportunities in new economy minerals, renewable energy, renewable hydrogen, and the decarbonisation of existing industries.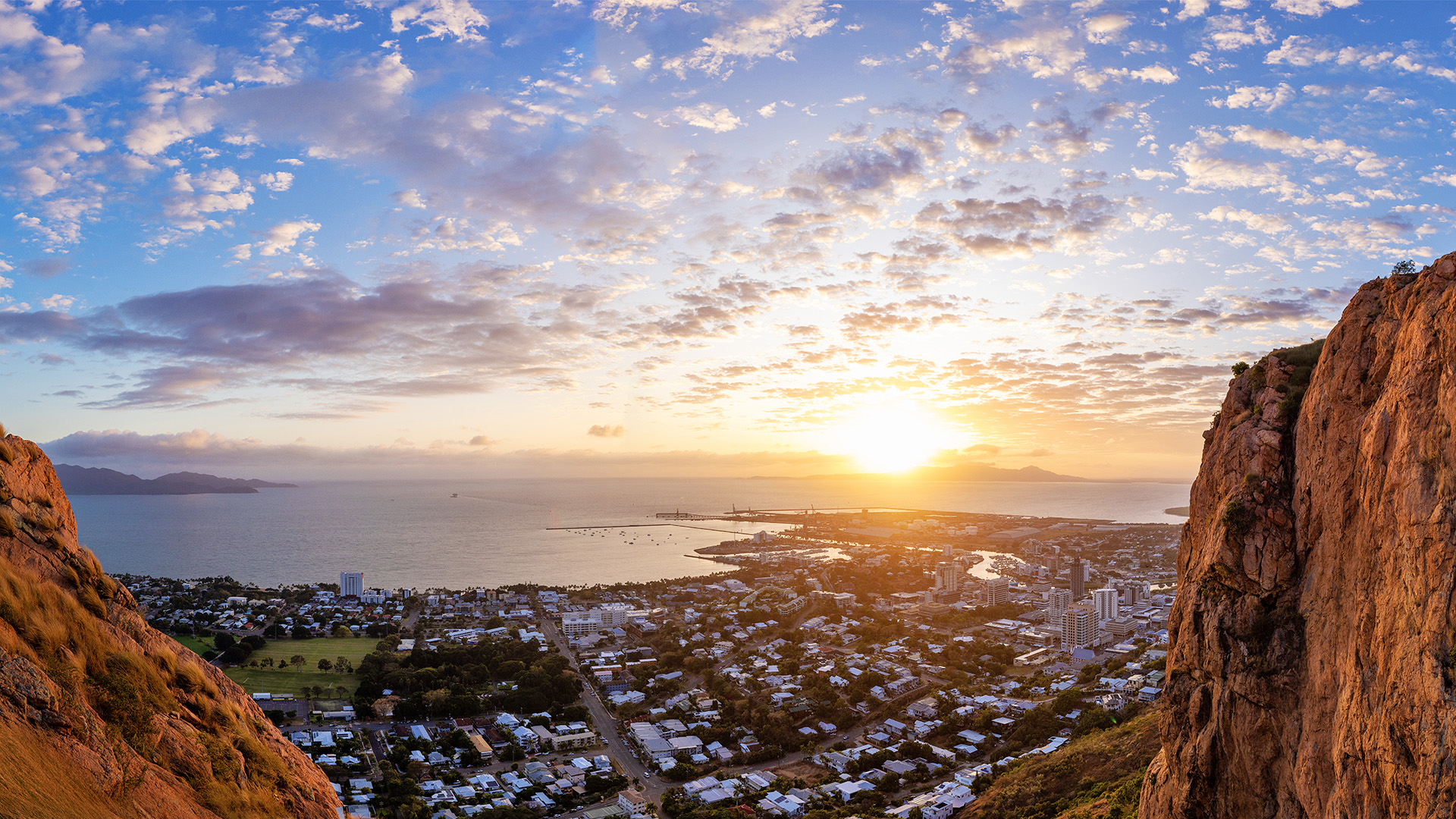 Workforce strengths
Townsville's current role as a centre for the broader minerals industry, means it already has skilled workers and established services. This strong base puts the region in a good position to take advantage of new economy minerals exploration, extraction and processing, and renewable energy.
These opportunities will require existing skills, as well as training in new areas such as:
power system operation and planning
composite materials and their properties
STEM disciplines, such as robotics and mechatronics
ensuring best-practice environmental and community outcomes from renewable projects.
Investment in the region
Since 2015, more than $800 million of investment has been made in the Townsville region, delivering over 400 megawatts of renewable energy. This investment is estimated to have created more than 900 construction jobs. In the longer-term, additional investment in electricity infrastructure in the region is estimated to reach $1.4 billion by 2040.
As a major centre for future hydrogen hubs and renewable development, this region could be at the heart of servicing a broader renewable energy boom.
Additionally, $10.6 million is being invested in a hydrogen and renewable energy training facility at Bohle TAFE in Townsville.
Capturing economic benefits for the Townsville region
The Townsville region has the potential to become a clean industrial hub, due to its existing supply chain infrastructure, including the port and railway. Along with its proximity to high- quality renewable energy resources, the region could produce green hydrogen at scale.
Also, the region's geographical position makes it a strong contender for investment, linked to North Asian energy and minerals markets.
Located in the Northern Queensland Renewable Energy Zone, the region will also see growth in other renewable energy projects, supporting the development of the hydrogen industry and helping existing industries to further decarbonise.
Additionally, the Queensland Government is now developing the $5 billion CopperString 2032 project. The project will establish a high voltage transmission line to Townsville, connecting the people, businesses and communities of Mount Isa, Cloncurry and the North West Minerals Province to the National Electricity Grid. This will unlock Australia's largest renewable energy zone, roughly 800 construction jobs, and more than $500 billion dollars in new critical minerals in North Queensland.
For news in your region, including programs, rebates and schemes, join the mailing list to receive updates direct to your inbox.
Last updated:

4 August 2023