Far North Queensland
Date: 23/09/2023
Far North Queensland is world renowned for its tourism and agriculture sectors, and is home to both the Wet Tropics World Heritage Area and Great Barrier Reef. Regional centres include Cairns, Atherton, and Cooktown.
Far North Queensland offers rich, renewable energy resources with the potential to help the state reduce its emissions and continue to protect our natural environment. With the Queensland Energy and Jobs Plan, the Queensland Government is working to ensure the unique beauty of Far North Queensland is maintained and enhanced, while delivering new and improved employment pathways and services for people living in the region.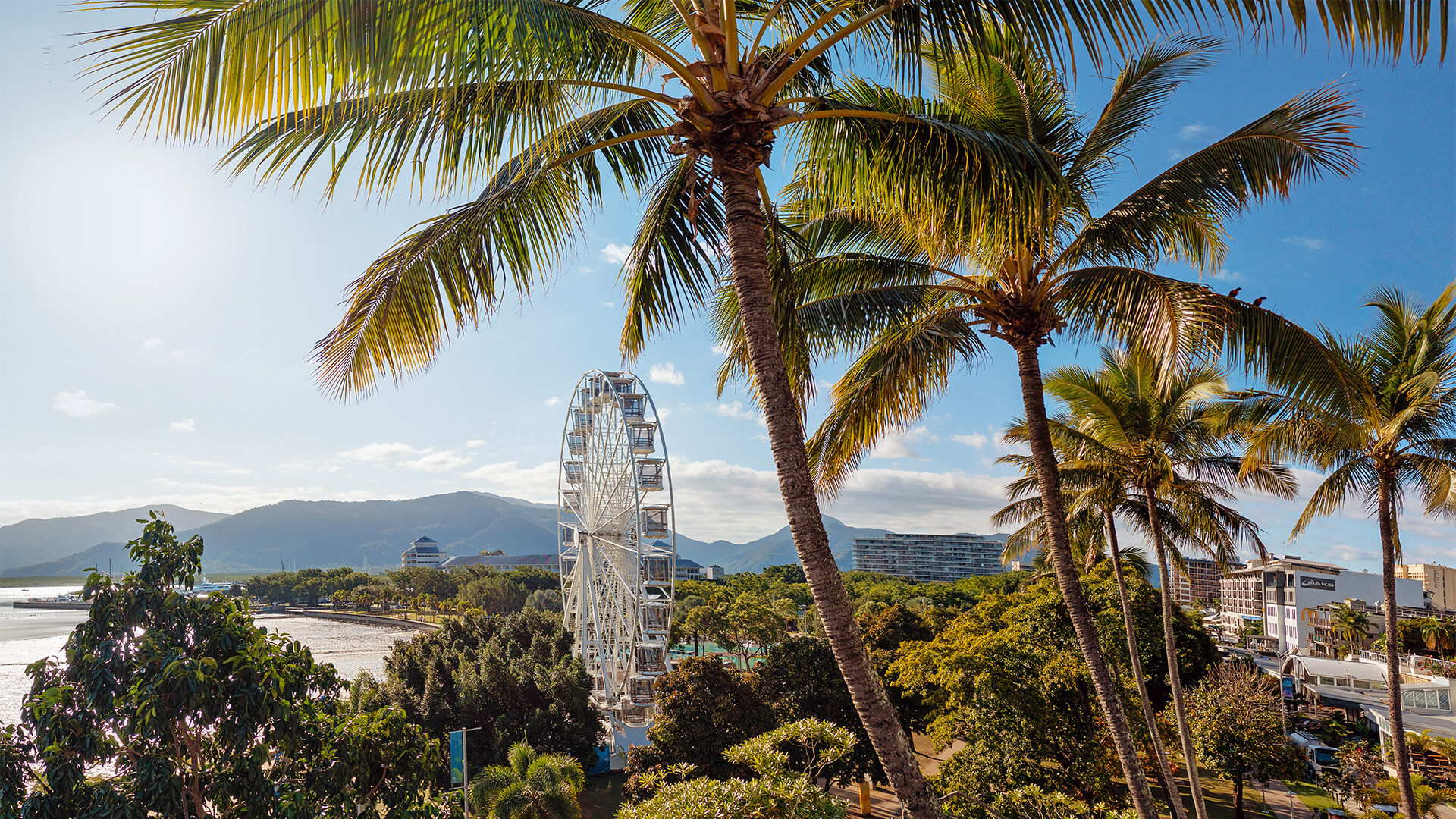 Workforce strengths
Delivering on the promise of energy transformation means ensuring businesses and workers in Far North Queensland are supported to capture the benefits of renewable energy. Existing industries will be enhanced by a boost in investment, and over the next decade, there will be an increased focus on creating a workforce with the right skills, including:
operating and planning the power system
identifying and evaluating resource deposits
understanding composite materials and their priorities
operating mineral processing plants
programming robotics and mechatronics
ensuring best-practice environmental and community outcomes from renewable projects.
Investment in the region
Since 2015, about $900 million has been invested in renewable energy projects in Far North Queensland, creating an estimated 600 construction jobs. A further $777 million is being invested in the 250MW Kidston Pumped Storage Project, creating an additional 900 construction jobs.
Future investment in electricity infrastructure in the region is estimated to reach $6.6 billion by 2040.
Capturing economic opportunities
Far North Queensland is in an excellent position to benefit from a focus on new economy minerals and a clean energy economy. The Northern Queensland Renewable Energy Zone (Northern QREZ) will drive growth in construction, manufacturing, and electricity generation.
The Kaban Green Power Hub includes a 157-megawatt wind farm and is located within the Northern QREZ. Publicly owned CleanCo has signed a power purchase agreement to purchase all the energy generated from the project.
Between Cairns and Townsville, the government is investing $40 million to upgrade transmission lines to support the Kaban Green Power Hub connecting to the National Electricity Market. This infrastructure will also unlock additional renewable energy capacity in the Northern QREZ.
Future developments of renewable energy will need to ensure positive outcomes for the community and support biodiversity in the region.
In Cairns, regional manufacturing hubs will stimulate advanced manufacturing growth in the region and leverage industries with similar skills.
Far North Queensland is also home to many of Energy Queensland's isolated networks—microgrids that supply energy to remote communities.
Transforming the energy system to deliver more affordable renewable energy, provides an opportunity to decarbonise these networks, as well as create local jobs and build local capabilities.
Learn more about the benefits for Queenslanders.
For the latest news and updates on programs and consultations in your region, sign up to the mailing list.
Last updated:

3 August 2023